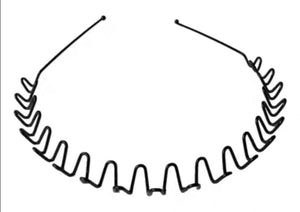 To help separate the hair into multiple partings that can help greatly in the application of two herbs herbal paste with ease.
Make of lightweight metal that is durable and comfortable, the hair seperator make a good hair band as well that allow hair to breathe easily through the multiple curves and able to provide volume to the hair providing a natural voluminous look after showering holding the hair up with ease.
Two herbs hair seperator contains 2 ball ends at each side to prevent the hair seperator from falling off easily, providing excellent grip and at the same time comfortable to the head.
Able to use multiple times.